Community Engagement Through Collective Learning
Do Better as a Social Professional.
Welcome to The Do Better Collective — a community of like-minded, forward-thinking behavior analysts and professionals, all dedicated and passionate about improving, progressing and, of course, DOING BETTER in the field of ABA Therapy.
Membership registration is currently closed. Interested in joining? Click here to receive an email invite when the next membership window opens.
Using the Early Start Denver Model to Create Effective, Play-based, and Child-centered ABA Intervention
20% off for Trail Blazer Members
Starts July 18th, 2022 @ 9:30 am to 3:30 pm
Live online webinar and recording – Attendees will learn how to actively engage their young learners and build programs that are play-based, child-centered, and focused on honoring the autistic experience. This workshop includes video examples and hands-on practice exercises with both assessment and designing of goals and intervention.
Behavioral Sleep Treatment: A to zzzzzzzzz Cohort (Aug 2022)
20% off for Trail Blazer Members
Starts Aug 18th, 2022 (rescheduled)
This course will expand your practice and allow you to tackle challenging sleep behaviors. Mentorship opportunities are included, so be prepared to bring a case to the Tuesday evening case mentorship sessions.
April 14th, 2023 to April 17th, 2023
The curriculum's culmination at an un-conference of sorts…a retreat where we do things differently…where you can focus on doing better for yourself so you can do better for your clients.
At an upscale summer camp in the Pocono Mountains of Pennsylvania, exclusively ours for 4 days, we'll gather curious and compassionate behavior analysts for a wildly FUN combination of industry innovation and expert-led education on developing as holistic humans. 
*For every dollar you spend on courses you get 1 point. 100 points = $10. You can use your points on any course on our site.
8 Hour Required Supervision 2.0
This course meets the requirements for the 8 hour supervision training 2.0 required by the Behavior Analyst Certification Board. This training program is based on the BACB® Supervisor Training Curriculum Outline (2.0) but is offered independent of the BACB®.
view details…
Let other professionals know!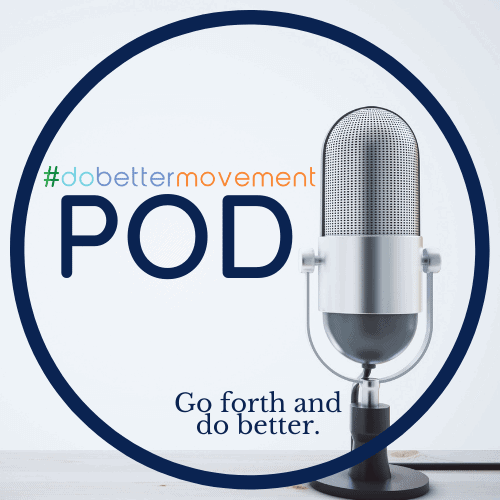 S2: E10 – On this episode of the #dobetter podcast, Joe and Megan discuss what the phrase "Active Engagement" means to them. This episode is …